---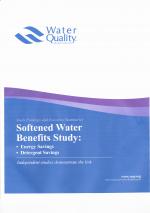 Water Softener Benefits Study by the Water Quality Association
This study conducted by the Water Quality Association details the test results conducted to prove the benefits of water softeners. The testing revealed that both detergent dose and water temperature can be reduced by up to 50% when you have soft water.
---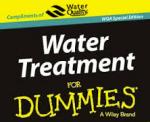 Water Treatment for Dummies, get your copy here for FREE!
Water Treatment For Dummies: WQA Special Edition is a consumer-directed publication designed to answer common questions about the quality of water in your home or business.

Under 50 pages in length and written in a simple, jargon-free style, Water Treatment for Dummies will give you a basic understanding of how to identify and solve water problems in a cost-effective manner.

The electronic version of this publication is available at no charge courtesy of the Water Quality Association (WQA), a not-for-profit organization representing the residential, commercial and industrial water treatment industry.

Download your FREE copy below and if you have any questions call Gary the Water Guy at 705 527-5900
---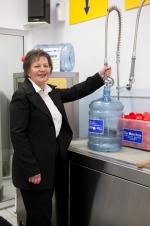 The Water Store U-Fill Program
Our U-Fill Program brochure describes how the program works. If you have any questions drop by the store or give us a call at 705 527-5900!
---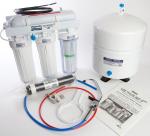 Care of Your Water Treatment System
---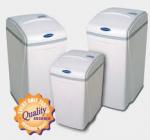 Aquamaster Water Softener Manual
---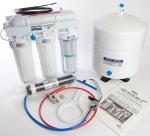 Vectapure II Reverse-Osmosis Manual
---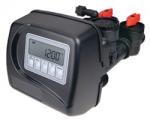 Clack Water Treatment Valve Specifications
---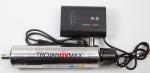 Trojan D4 Ultra Violet Disinfection Manual
---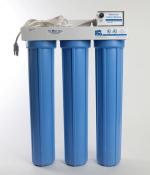 Pura Ultra Violet Disinfection System Manual
---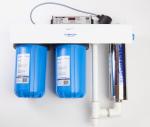 Sterilight Cobalt UV Manual
---
Spa Solution Brochure
---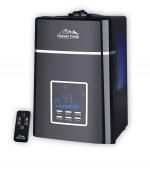 Heaven Fresh HF 707 Humidifier Manual
Owners Manual for Heaven Fresh HF 707 Humidifier
---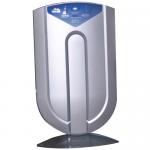 Heaven Fresh Air Purifier HF 380 Owners Manual
---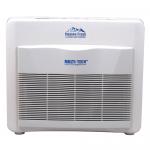 Heaven Fresh HF 300D Air Filtration Manual
---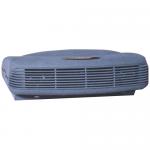 Heaven Fresh HF 200 Ionic Air Purifier Manual
Owners Manual for Heaven Fresh HF 200
---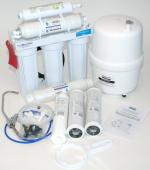 Vectapure NX Owners Manual
Owners Manual with installation and maintenance instructions.
---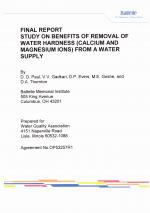 Final Study Report on Benefits of Removal of Water Hardness from a Water Supply
This study tested devices fed with softened and unsoftened water under controlled laboratory conditions designed to accelerate the water side scaling in the device and quantify the performance efficiency. The project specifically focused on efficiency improvements in household water heaters from use of softened water, and the subsequent effect on performance of fixtures, such as low flow showerheads and faucets, and appliances, such as laundry washers and dishwashers. For this study, Battelle tested 30 water heaters supplied by WQA over a 90-day period using a Battelle-developed and WQA approved test protocol. Battelle simultaneously studied the effect of water hardness on performance of faucets, low-flow showerheads, dishwashers, and laundry washers. Using the empirical data generated from the water heater testing and the effect on performance of fixtures and appliances, Battelle developed a differential carbon footprint assessment for homes using unsoftened water vs. softened water.

---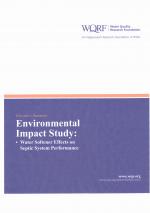 Environmental Study: Water Softener Effects on Septic Performance
This study was undertaken to investigate the effect home ion-exchange water softeners may have on the
performance of onsite septic tanks. A laboratory study was set up with columns that contained solids
collected from operating septic tanks.Wastewater was added with varying levels of sodium, as well as
calcium and magnesium, modeling the periodic addition of regenerant from softeners operating at different
salt dosing ranging from high efficiency to very poor efficiency. To reinforce the column experiments, data
were obtained from private septic tanks to determine the effluent quality from septic tanks which did or did
not receive the regenerant from softeners.
The data indicate that the use of efficiently operated water softeners (at or above ~3000 gr/lb salt efficiency)
improves septic tank performance, while the use of very inefficient home softeners (at or below
~1000 gr/lb salt efficiency) may have a negative effect on solids discharge to the drain field. The level of
impact will depend on the level of hardness in the water, whether the regeneration waste is discharged to
the septic tank, and the amount of excess sodium present in regeneration wastes.

---
10 Biggest Mistakes
made when purchasing water
treatment equipment and how
you can avoid them.